Clear cut wins, on Friday 10th May the leading outfits in the women's team wheelchair categories at the Para Thermana Lasko Slovenia Open 2019, duly imposed their authority on proceedings.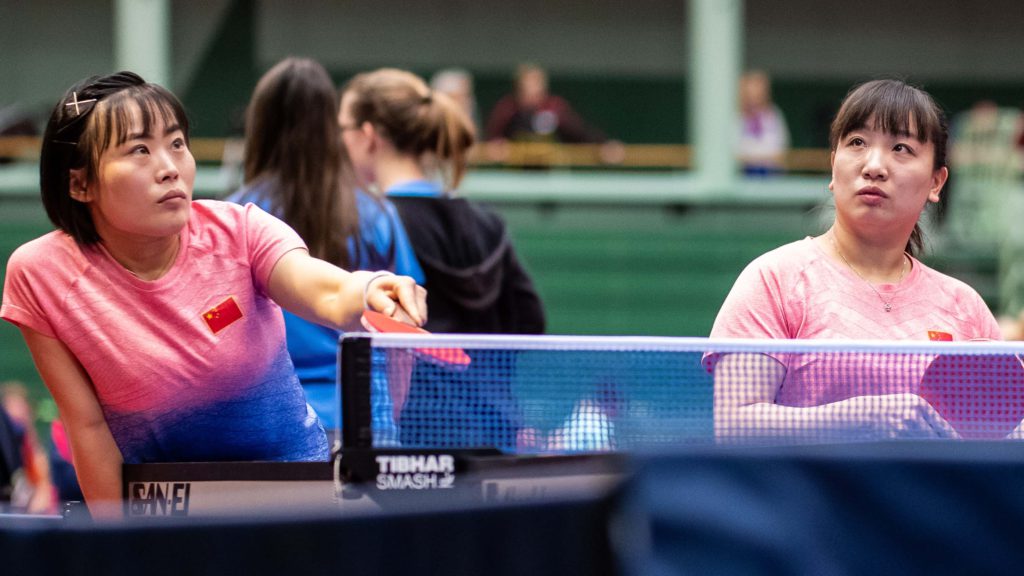 The teams that would gain medals became clear, the colour to be clarified.
Notably in class 1-2, Russia's Nadejda Pushpasheva and China's Liu Jing joined forces; in a group organised event, the top seeds, they ended the day unbeaten.
A day without defeat; it was the same for the Brazilian combination of Catia da Silva Oliveira and Maia Limp de Azevedo but their unblemished record was somewhat of a surprise. The no.3 seeds, they upset the pecking order by recording a 2-0 win in opposition to the no.2 seeds, the partnership comprising Florence Gossiaux-Sireau of France and Argentina's Maria Costanza Garrone.
Success for Liu Jing in the remaining women's wheelchair classes it was the same for her compatriots.
In class 3, a competition that witnessed two groups in the initial stage, the top seeded Chinese trio of Xue Juan, Li Qian and Yang Zhonghui remained unbeaten as in the corresponding group did the no.2 seeds, the Korea Republic partnership of Yoon Jiyu and Lee Mugyu.
Similarly, in class 4, two groups in the initial phase; it was top spot for the principal outfits and more success for China. Zhou Ying and Gu Xiaodan reserved firstposition in their group, a situation which in the corresponding group also applied to the Serbian pairing of Borislava Peric-Rankovic and Nada Matic.
Meanwhile, not to be overlooked, in a group administered event, China's top seeded trio of Zhang Jian, Zhang Miao and Pan Jiamin ended the day without a defeat against their name, an outcome that was also the lot of the no.2 seeds, the international combination comprising Sweden's Anna-Carin Ahlqhuist and Israel's Caroline Tabib.
Play in Lasko concludes on Saturday 11th May.
Thermana Lasko Slovenia Para Open 2019: Latest results and main draws