Slovenia wishes to leave a mark on the competition not only as an organizer, but also at the playing tables. The hosting national team, lead by the manager Ožbej Poročnik, did well at the tournament in Spain in March. Bojan Lukežič and Primož Kancler took bronze in their doubles event, which is very promising ahead of Slovenia Open. And a reason for the whole team to look forward to the Laško tournament! "This will probably be the strongest competition this year, one of the reasons being its top-notch organization, and another collecting ranking points for qualifying to the major events like the world championship or Paralympic Games.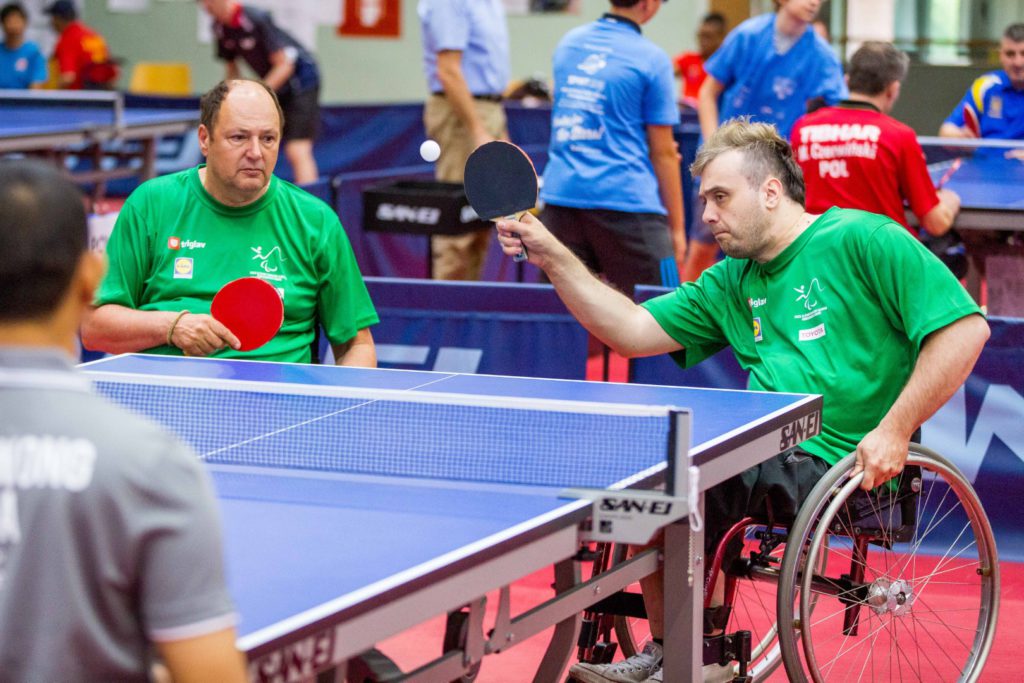 Slovenia will have a mixed team of experienced and young players competing. The squad from Spain, namely Luka Trtnik, Primož Kancler, Bojan Lukežič and Alen Bećirević, will be joined by Andreja Dolinar. All the players will compete in the singles and doubles events; we hope for a favourable draw and good results in the doubles, as well as for some good singles wins. I want to stress that this will be an extremely strong competition and each win
would be great to build on in the future," Ožbej Poročnik collects his thoughts after having to face some minor injury-related concerns ahead of the event. Let the tournament begin! Peace, health and a great competition to all!
Photo: Sportida