The first day of this year's world's biggest para table tennis tournament played out yesterday with 427 athletes competing in Laško's Tri Lilije venue. Single's champions of the 16th Slovenia Open Thermana Laško will be known by this evening.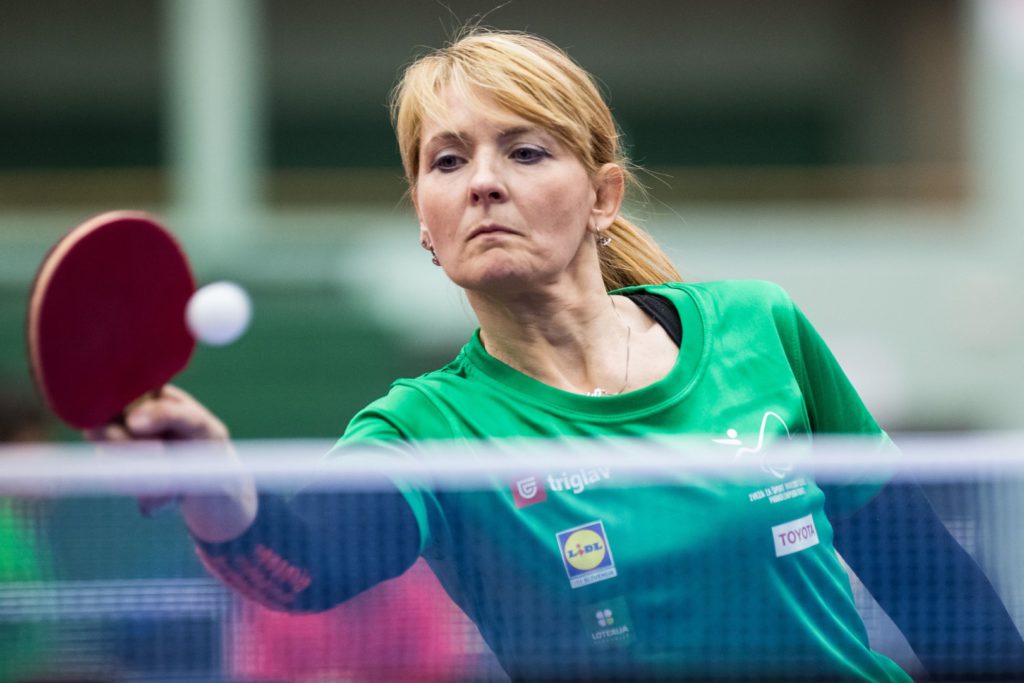 Four out of five
Good news is coming from the Slovenian national team, as well. Andreja Dolinar, Primož Kancler, Bojan Lukežič and Luka Trtnik all advanced to the knock-out stage, the only one who had not managed to do so was Barbara Meglič. The men's trio fought their first elimination round in the evening already with Bojan Lukežič qualifying to the top 16, while Kancler and Trtnik lost.
Trtnik forcing it
"The team as a whole was successful, four of our five players qualified for the knock-out stage. I am very happs Andreja DOlinar and Bojan Lukežič reached top 16. Primož Kancler also had a great chance, but didn't react all that well in the situation. Luka Trtnik forced it too much, trying to make it to the top 16, and lost," the Slovenian national team head coach Darko Kojadinovič saw the first day and reminded that Barbara Meglič, too, fought very well against the favourited Briton.
First a Japanese, now world number one
"The first match was a disaster, then things opened up. I played fantastic against the Japanese opponent. Thursday is 'mission impossible' as I am up against world number one. But Primož and I have bigger ambitions for the team event," said Bojan Lukežič.
At 6 p.m., team events will also already start in Laško.
Opening ceremony
The tournament officially started at 8:30 a.m. yesterday, when the participants at the opening ceremony were welcomed by Mojca Leskovar, Thermana Laško President of the Board Management, and Franc Zdolšek, mayor of Laško.