The media and promotion aspects of the competition will be well taken care of at the 16th Slovenia Open Thermana Laško as well.
Live streams of matches will be available on NPC Slovenia's YouTube channel (https://sloveniattopen.si/livestream/) from Wednesday to Saturday. Everyone is invited to follow and share the link with their friends, organizations and NPCs!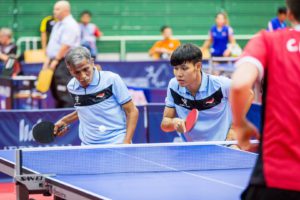 A rich photo gallery will be provided from each competition day, available on this link (https://sloveniattopen.si/livestream/). Should you wish to use any of the photos, please do name the authors: Sportida.
You can also follow all the goings-on on the event's official Facebook page (https://www.facebook.com/PTTSloveniaOpen/) with the official hashtag #SOTT2019.