Laško is all set to kick off the 17th I Feel Slovenia Open Thermana Laško. Sports Federation for the Disabled of Slovenia – Slovenian Paralympic Committee will host the world's biggest para table tennis tournaments in Laško between June 11-14.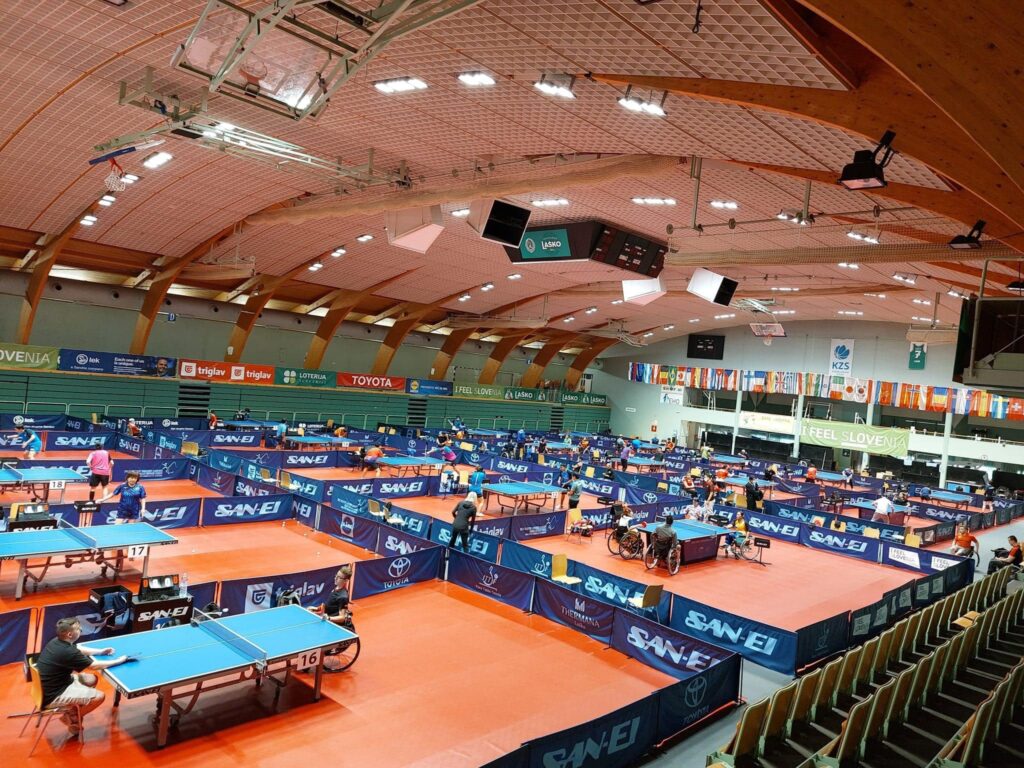 "After Covid-19 measures have been relaxed in Slovenia, the international para table tennis tournament, organized by NPC Slovenia, is returning to Laško after a two-year break. Despite a much-changed world, 327 players from 38 countries are coming to participate, adding to almost 600 participants altogether. NPC Slovenia can be proud of having the longest tradition in the world in organizing such events," said Damijan Lazar, president of the organizing committee and NPC Slovenia president ahead of the competition. Laško will also see a 13-member national team from Ukraine compete.
The home team of Slovenia also wishes to leave its mark at the Tri Lilije venue, represented by Luka Trtnik, Andreja Dolinar, Primož Kancler and Bojan Lukežič. "We had to fight numerous injuries in the past year, which called for a less intensive training process for some of the players. There will be no room for errors in Laško as the tournament will have strongest competition that even the world championship. Merely playing well will therefore not be enough to get some wins, it will take playing on the highest level," says Ožbej Poročnik, Slovenia national team head-coach before the event. "What I expect from my players is to fight for every point and, with a favourable draw, advance to the knock-out stage of the competitions in singles and doubles. We will play point by point, game by game. Anything is possible with the right attitude and a fighting spirit. Just fight!" he adds.
Late on Tuesday evening, after 9.30 PM at the technical meeting, we will have the final draw, determining who will play against whom, when and on which table. As the tournament director Gorazd Vecko explains, this time the event will have a slightly changed competition system: "All the finals, in singles of each class as well as in doubles, will be played on Saturday."