British Para Table Tennis Performance Director Gorazd Vecko has been awarded an Honorary MBE
by His Majesty The King for his services to Paralympic Table Tennis.
Honorary awards recognise foreign and Commonwealth nationals who have made an outstanding
contribution to the UK and are given for achievement or service to the community that will have had
a long-term, significant impact and stand out as an example to others. Since Vecko took over as
Performance Director of BPTT in 2009 the team has won 14 Paralympic medals, including two golds
in Rio 2016, while both Will Bayley (2014 & 2022) and Ross Wilson (2018) have become World
champions in their respective classes.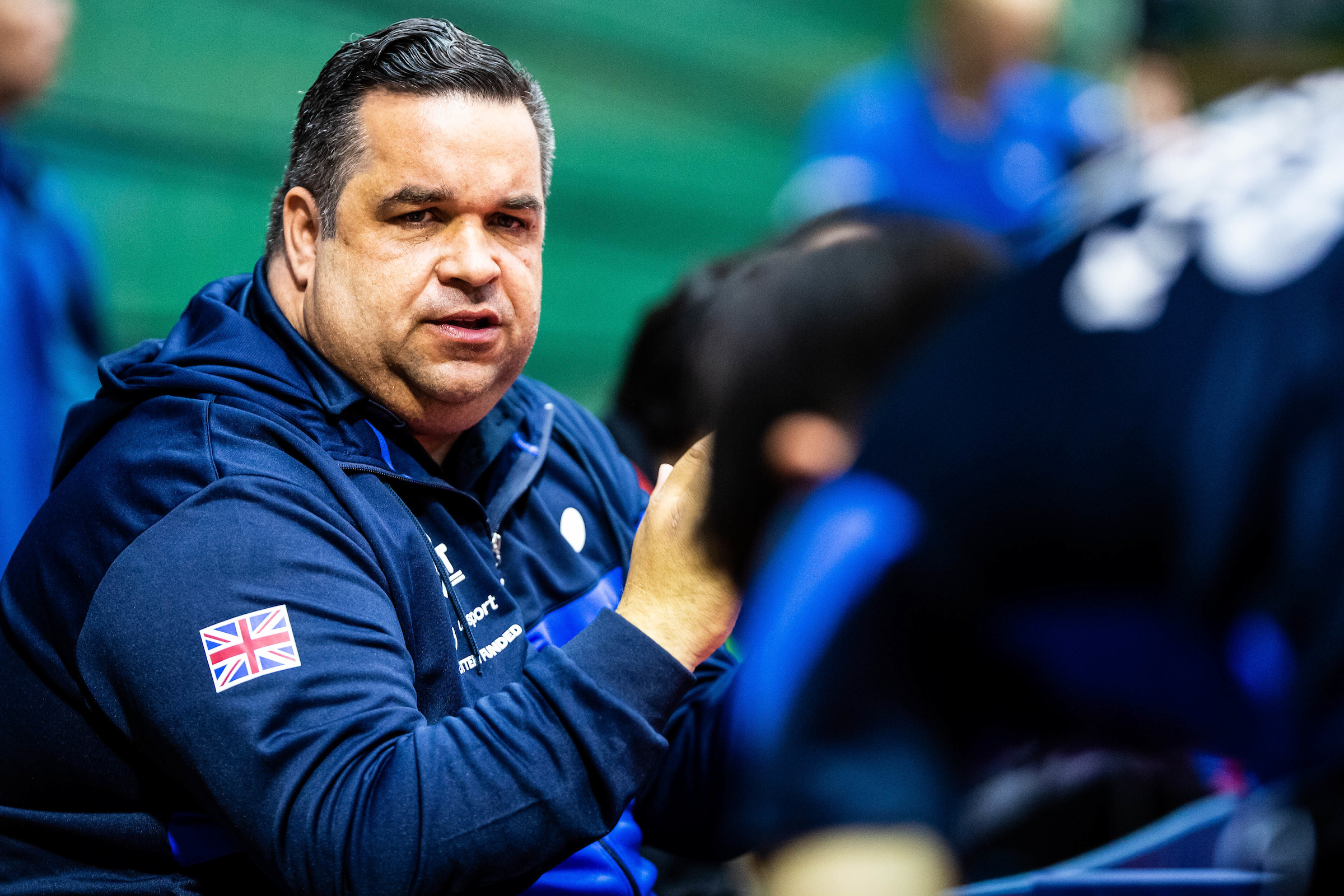 "This award means the world to me," said Vecko. "It is really nice to be recognised and as a non-
British citizen I am honoured and proud to get an award like this. Obviously, I have done something
right and that has been noticed by people, but this award is not only for me but for British Para Table
Tennis because if I didn't have the athletes and staff around me I would never have been nominated
for something like this. I am really thankful to the people of the UK and especially BPTT that I can get
recognition like this – it is not just an award for me it is an award for the whole organisation."
Born in the Slovenian capital of Ljubljana, Vecko was inspired to become involved in table tennis by
his father Edward, who was twice World champion and six times European champion. Gorazd
coached Mateja Pintar to win the first Paralympic gold medal for Slovenia in women's table tennis at
Athens 2004 and was recruited in 2009 by British Para Table Tennis following a disappointing
performance by the sport in Beijing where it failed to medal, having consistently won at least two
medals in the previous four Games.

Vecko brought with him a new dynamic regime and a family culture, making it possible for some of
the players to move to Sheffield to train at the new EIS Performance Centre by sharing his house
with them. The change paid dividends in London 2012, when the team achieved its seemingly
impossible target of four medals, and in Rio 2016, when both Will Bayley (coached by Vecko) and
Rob Davies became Paralympic champions. The team won seven medals at the Tokyo Paralympic
Games in 2021, making it the most successful Paralympic Games in the modern era for British Para
Table Tennis, and followed this with their most successful World Championships last year with 10
medals including three golds.

Will Bayley leaping into Vecko's arms after reaching the men's class 7 singles final was one of the
enduring images of London 2012 and the two-time World champion and Rio Paralympic champion is
one of the athletes whose career been guided by Vecko since 2009.
"A lot has happened since he first joined the squad before London 2012," said Bayley, "and it has
been a massive privilege to be part of that journey with him from the start. He has been like a
father-figure to me for many years and has produced so many great teams over the last 14 years
from London through to Rio and Tokyo and now building up to Paris. He has managed to produce
some amazing Paralympic squads and I am so proud to just be a part of it. He deserves an MBE for
being one of the best coaches and managers that Para table tennis has ever had."
The team has gone from strength to strength under Vecko's leadership based on the values that he
feels are vital for success in sport – trust, belief and togetherness. At the end of 2022 every member
of the Performance Squad had won a medal at a major championship and there is now a thriving
Pathway squad with athletes training full time at the team's base in Sheffield.
An ITTF tournament director for Para events from 2009-2015, Vecko was tournament director of the
2018 Para World Championships and 2017 Para European Championships held in Slovenia and
continues to work closely with the ITTF to improve the structure of international Para table tennis
tournaments and support athletes around the world. In 2021 he joined the board of the ITTF Para
Committee and in 2022 he became Vice-President of Table Tennis England. Earlier this year he was
honoured with a Friend of Para Sport award for his contribution to table tennis. The award was
presented jointly by the Slovenian Government and National Paralympic Committee in recognition
for his work as Tournament Director of the Slovenia Para Open for 20 years and his achievements
with British Para Table Tennis.

Chairman of BPTT Karen Tonge OBE said: "Gorazd Vecko is a 'larger than life' figure, full of passion
for Para table tennis. We are so fortunate that he came to BPTT in 2009 and has remained with us
changing the culture and structure of our World Class Performance programme. From no medals in
Beijing in 2008 to four in London 2012 and a fantastic seven in Tokyo, then 10 at the World
Championships in Spain 2023 it has been quite a journey. We are proud to have him as our
Performance Director and also thank the part his wife Sabina has played in supporting him."