Sport Federation for the Disabled of Slovenia – Slovenian Paralympic Committee (NPC Slovenia) has
awarded special recognitions to friends of parasport for the second time this year at its annual Para
Athlete of the Year Gala. The awards are presented to individuals who have personally and
significantly contributed to the recognition and development of para sport and para athletes in
Slovenia. It is also NPC Slovenia's way of thanking those selected allies with whom it has developed
lasting friendly partnerships.
This year, the awards were presented to Mojca Leskovar and Gorazd Vecko.
Mojca Leskovar
For almost two decades now, NPC Slovenia and the wellness enterprise Thermana d.d. have together
been creating a sports success story that has far surpasses national borders. The tale of the Laško
event, Slovenia and para sport has reached next to every corner of the world. Laško will namely host
the already 18 th edition of the biggest para table tennis tournament in the world this year. None of
this would be possible without an exceptional team and the right partner, our beloved and respected
Thermana board president Mojca Leskovar, who is always ready to work with us on finding solutions
for even the most demanding challenges. Let's finish with: welcome to Laško again from the 9 th of
May on!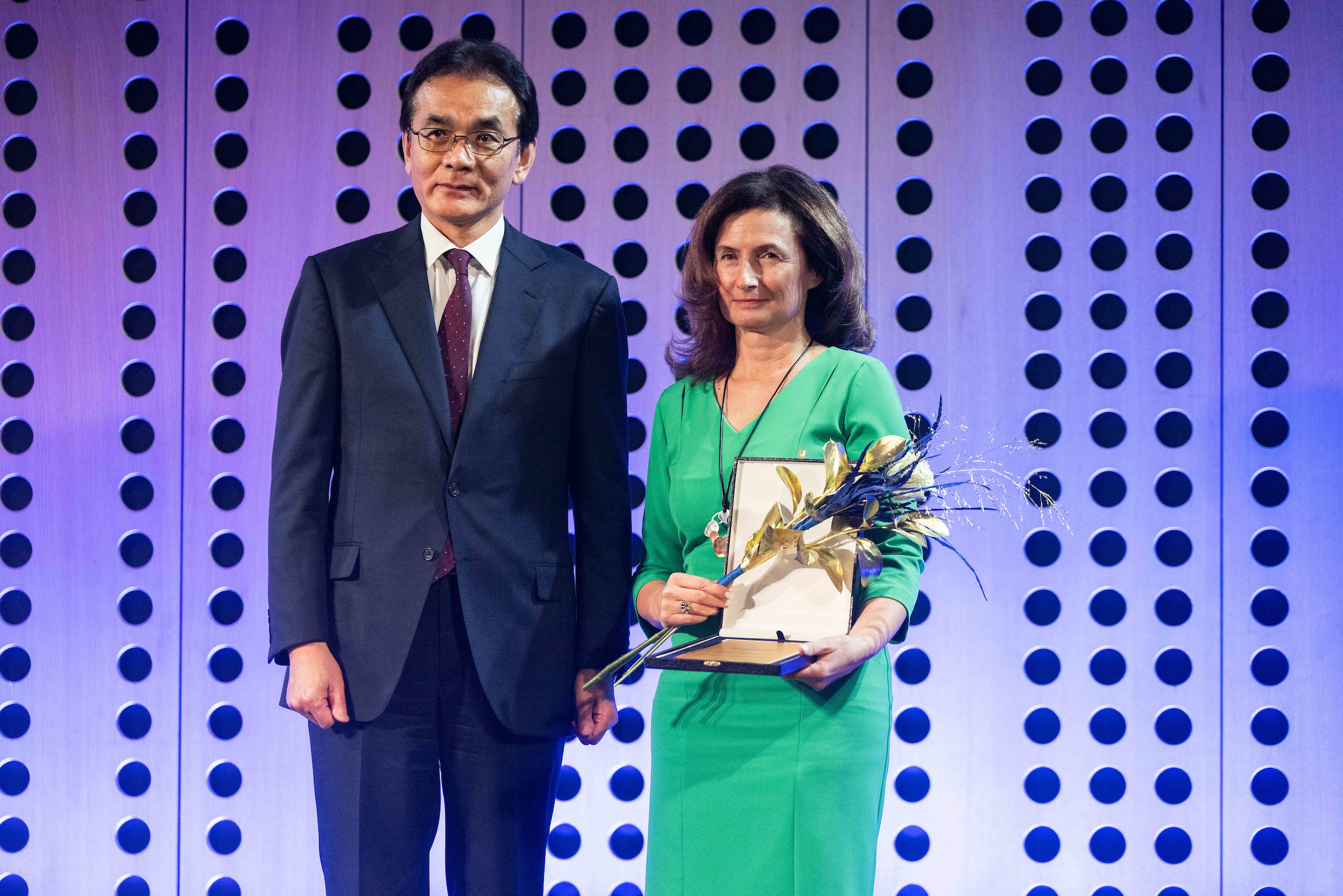 Gorazd Vecko
Another man is to be credited with the fact that there is such an event like Slovenia Open in Laško
every year: the visionary, nationally and internationally highly esteemed expert Gorazd Vecko. His
father raised him to love table tennis and he first claimed fame as the Slovenian national para table
tennis coach (it was under his leadership that Mateja Pintar became Paralympic champion in 2004
and Slovenia won team gold at the home European championship in 2007), continuing in the UK
where he has been Performance Manager for 13 years now. He is a leading expert authority in
international para table tennis but first and foremost a true friend of Slovenian para sport who never
forgets his coaching beginnings. When there is a problem, Gorazd is the first to help solve it.