"Actually, only the best memories! Beautiful sights, clean air, well organized tournament, great hotel, amazing food and friendly people," the legendary Swedish player Anna-Carin Ahlquist remembers past Slovenia Opens. She has ended her rich professional sporting career, full of great memories, including a Paralympic gold in 2012. Some of them also have to do with Laško: "It is one of the para world's best organized tournaments in one of the world's most beautiful spots which makes it attractive for the world's best para table tennis players. It is also well placed in the calendar, which makes It the best possible place for preparations. I have had great success in Laško and for me all these factoring make a huge difference to my performance," she remembers.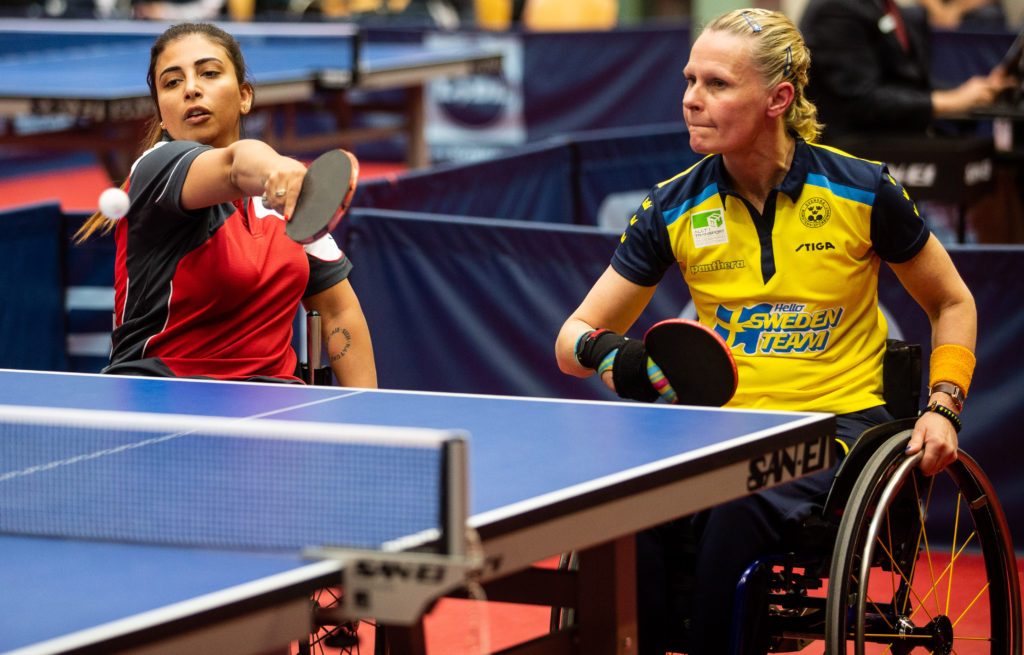 She has participated in nine tournaments in Laško, winning 14 medals, even 3 golds in 2010. "I just feel extremely lucky to have been able to attend such an amazing tournament with the best players in the world for so many years and to be able to meet all the fantastic volunteers and staff over and over again. I have always felt very welcome in Laško," Anna-Carin adds.

"I feel that we are becoming more and more professional in parasport. The importance of media has increased which has made parasport more interesting to people all around the world. Para table tennis has developed a lot since I started in 2007 and I feel the importance of this development to be able to show the world the beauty of para table tennis with professional players, speed, spin, fighting spirit and great anticipation," she ponders on the 15 years she spent as a professional para player.
"I am still playing and training in Sweden. I just bought a dog – a small sausage dog who needs my full attention. He is 3 months old and called Håkan. He sleeps in the venue while I am training. Thank you, Laško, for all the amazing memories and such a great tournament. I feel grateful," Anna-Carin concludes while we send her our best greetings from the 17th I Feel Slovenia Open Thermana Laško.