Less than a month is left before the start of The 18th I Feel Slovenia Open Thermana Laško, considered the biggest para table tennis tournament in the world. This year's participation numbers confirm this once more. Laško will host athletes from 53 countries.
While the number of participating athletes this will more or less match the attendance from 2019
(455 players), the number of participating countries will be much higher: 53 countries are to arrive to
Laško this year compared to 44 in 2019 and 39 last year, breaking the previous record of 47 from
2015.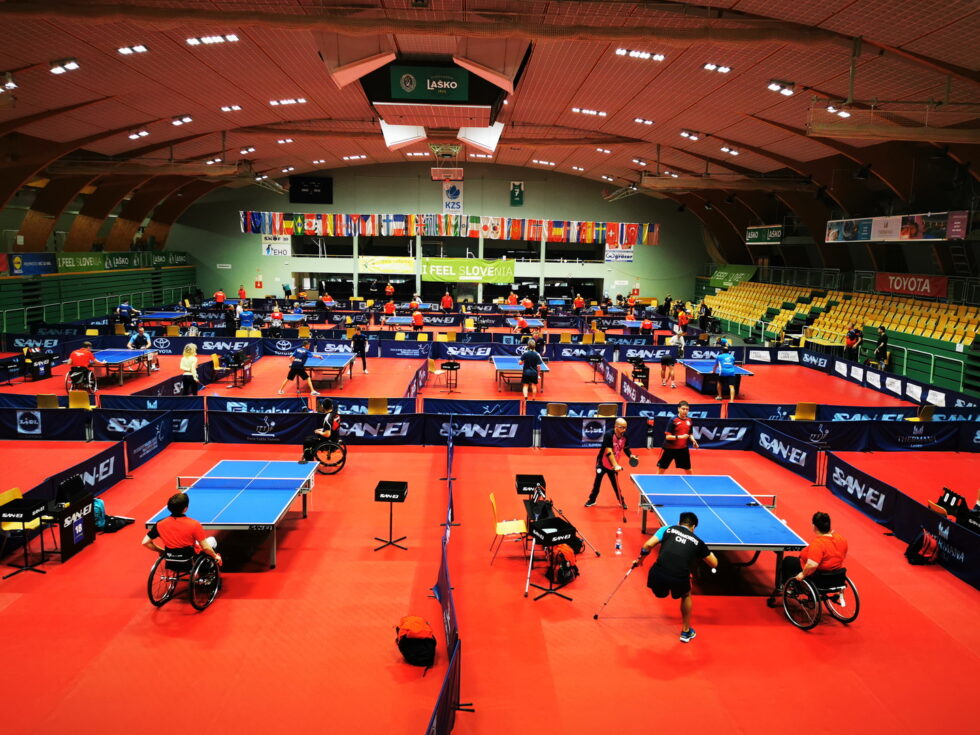 China travelling abroad for the first time since Tokyo
"This will undoubtedly be the biggest tournament of the season. We are vera happy seeing
numerous countries from Asia participating. China will be attending an international event for the
first time since the Tokyo Paralympic Games, and they have chosen Laško, Slovenia, for that. China is
also arriving with the biggest delegation (51 members), followed by South Korea (48) and Japan (47).
We are proud to host players from all continents," said tournament director Gorazd Vecko,
continuing to point out some of the reasons for such a great interest in the Laško tournament.
"The qualification period for the Paralympic Games in Paris is starting. The event in Slovenia always
sees the strongest competition, attracting large numbers of athletes. In Laško, everyone gets the
chance to face the very best players in the world and gather precious points for a possible
qualification to Paris 2024. When you beat a player with a higher ranking position than your own, you
get more points. And the best players come to Laško as part of their preparations for the peak of this
season: the European championships in England (and other regional/continental championships),
where the winners will already have secured themselves a spot at the Paralympics. Slovenia Open is
also the best organized para table tennis event in the world. The players feel well and at home here,
which is also a huge recognition for NPC Slovenia as the organizer, managing to attract such an elite
and numerous crowd to the tiny town of Laško every year," Vecko adds.
Training camp
Ahead of the start of the competition, between May 5-8, Gorazd Vecko will also host a strong
international training camp in Laško.